Secret CISO #12: Florida Sheriff's office ransomware attack jail networks.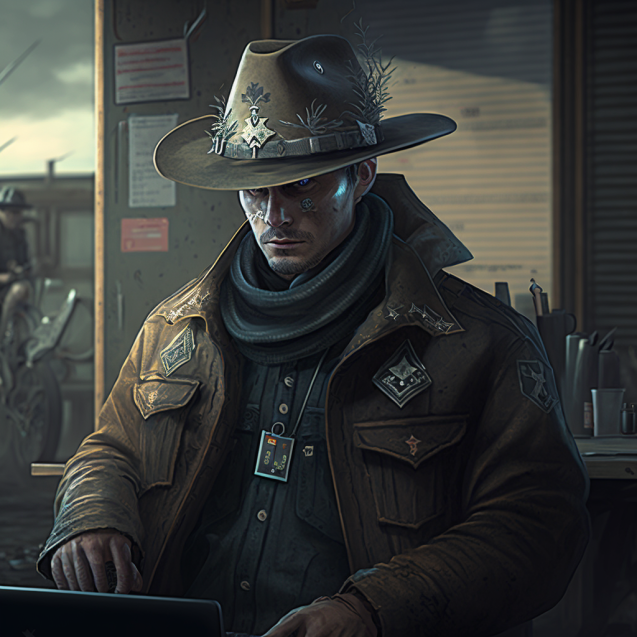 Welcome to the twelfth episode of The Secret CISO newsletter, where we bring you the latest news and insights from the world of cybersecurity. In this edition, we have gathered a range of valuable resources, including updates on data breaches, common vulnerabilities and exposures (CVEs), research studies, informative podcasts, and exciting job postings.
Our team of experienced CISOs has carefully curated this content with a focus on delivering relevant and actionable insights for fellow CISOs. Whether you are a seasoned cybersecurity professional or just starting in the field, our newsletter is designed to keep you informed and up-to-date with the latest developments in the industry. We hope you find this edition informative and valuable, and we encourage you to share it with your colleagues and peers.
Let's dive in!
1. Data Breaches
Canadian finance giant TMX's breach impacts 4.8 million people; LockBit ransomware disrupts Florida County Sheriff's Office; Dutch software provider Nebu's breach affects major clients; Ithaca College students' bank accounts hacked after ticketing software breach; and Israel's Technion University suffers a DarkBit ransomware attack.
Canadian Finance Giant TMX Suffers Massive Breach
TMX, a Canadian finance giant, discloses a data breach impacting 4.8 million people, with hackers breaching its systems in December 2022 but remaining undetected until February 2023.
Read more: https://www.bleepingcomputer.com/news/security/consumer-lender-tmx-discloses-data-breach-impacting-48-million-people
Florida County Sheriff's Office Rocked by LockBit Ransomware Attack
Washington County Sheriff's Office experiences a ransomware attack, resulting in the disruption of its app, finance system, and jail networks between February and March 2023.
Read more: https://www.scmagazine.com/brief/ransomware/lockbit-exposes-florida-county-sheriffs-office-data
Dutch Customer Survey Software Provider Nebu Hit by Data Breach
Nebu, a customer survey software provider, suffers a data breach affecting major clients such as Nederlandse Spoorwegen, VodafoneZiggo, ArboNed, Heineken, International Film Festival Rotterdam, and more.
Read more: https://www.iamexpat.nl/expat-info/dutch-expat-news/millions-affected-dutch-data-breach-heres-what-we-know-so-far
Students' Bank Accounts Hacked After Ticketing Software Breach
Ithaca College students' credit and debit card information is compromised and funds stolen due to a ticketing software breach following a concert at Cornell University.
Read more: https://theithacan.org/news/students-bank-accounts-hacked-because-of-ticketing-software-breach
DarkBit Ransomware Attack Affects Israel's Technion University
Technion University in Israel is hit by a ransomware attack, with the cybercriminal group DarkBit demanding 80 bitcoins as ransom and putting the university's data for sale.
Read more: https://www.csoonline.com/article/3691823/darkbit-puts-data-from-israel-s-technion-university-on-sale.html
2. Top CVE
IntelliJ IDEA's unsandboxed Chromium (CVE-2022-48432); Nextcloud's permission escalation (CVE-2023-25817); Cal.com's account takeover (CVE-2023-1647); Apache InLong's deserialization vulnerability (CVE-2023-27296); and Infoline Project Management System's SSRF issue (CVE-2023-1725).
3. Security Research
The 3CX VOIP client supply chain attack, "Smooth Operator," affected millions of users, while Socksprox uses AI and Kubernetes to optimize bug bounty hunting; a new patch improves CLOUD 3700 F reader compatibility with NFC libraries, a critical SNMP exploit in LibreNMS allows remote code execution, and Google's TAG discovers commercial spyware vendors exploiting 0-days and n-days on popular platforms.
The 3CX Supply Chain Debacle: Unraveling the 'Smooth Operator' Attack
The recent 3CX Voice Over Internet Protocol (VOIP) desktop client supply chain attack, dubbed "Smooth Operator," affected over 600,000 companies and 12 million users. North Korean-linked threat actor Labyrinth Chollima is the prime suspect. The attackers distributed a trojanized update, compromising both Windows and MacOS versions of the software, which then dropped an info-stealing payload. Despite early reports from users, 3CX's initial response was inadequate, dismissing the issue and instructing users to create security exceptions.
Research: https://opalsec.substack.com/p/the-defenders-guide-to-the-3cx-supply
Socksprox: Unleashing Bug Bounty Potential with AI and Kubernetes
Socksprox is a solution to common bug bounty hunting challenges, using a Kubernetes cluster with multiple Dante Socks Proxy nodes to bypass rate-limiting, avoid bans, and manage IP addresses. Developed with the help of ChatGPT, an AI language model, Socksprox demonstrates the potential of AI models to accelerate learning and development in technology. The scalable and cost-effective solution has great potential for enhancing bug bounty hunting and optimizing the experience for developers.
Research: https://blog.ceriksen.com/2023/04/01/leveraging-llms-for-solving-bounty-hunting-pain-points/
Reading SAK and ATQA values using the PC/SC driver with libnfc
The patch improves the compatibility of the CLOUD 3700 F reader with the NFC library by implementing additional functions and updating the code. This change enhances communication and allows the reader to better support various NFC card types.
Patch: https://paste.debian.net/1275841/
Beware the Trap: SNMP Exploit Leads to Remote Code Execution on LibreNMS
A critical security vulnerability has been discovered in LibreNMS, a popular open-source network monitoring solution. An unauthenticated attacker could exploit this vulnerability by sending a single SNMP trap, allowing them to execute arbitrary code remotely. The issue affects LibreNMS versions 22.10.0 and earlier, with a patch available in version 22.11.0. The article provides an in-depth explanation of SNMP, the vulnerability, and its impact, as well as key learnings and recommendations for securing SNMP configurations and using safer template engines.
Research: https://www.sonarsource.com/blog/it-s-a-snmp-trap-gaining-code-execution-on-librenms/
Commercial Spyware Vendors Exploit 0-days and n-days on Popular Platforms
Google's Threat Analysis Group (TAG) has discovered two campaigns using 0-day exploits against Android, iOS, and Chrome. These campaigns show that commercial spyware vendors have increased their capabilities and are enabling dangerous hacking tools to be utilized by governments. Both campaigns were limited and highly targeted, highlighting the importance of timely patching and keeping devices updated.
Research: https://blog.google/threat-analysis-group/spyware-vendors-use-0-days-and-n-days-against-popular-platforms/
4. CISO Podcasts
Discover insights on a range of cybersecurity topics, including IRS tax scams, the 3CX supply chain attack, post-pandemic cyber threats, bug bounty programs, and the future of authentication, by tuning in to these five informative podcast episodes.
5. CISO Jobs
Explore diverse CISO opportunities at West Virginia University, Crisis Prevention Institute, and Canonical, with remote options and various focuses on information security, policy standards, and Linux in Morgantown, Milwaukee, and Madison respectively.
Remote Chief Information Security Officer - ITS Information Security
West Virginia University is seeking a CISO with exceptional collaboration, communication, and leadership skills to join their team remotely.
Apply: https://www.indeed.com/viewjob?t=Chief+Information+Security+Officer+Its+Information+Security&c=Careers+%7C+West+Virginia+University&l=Morgantown,+WV&jk=4e58286402e54965&rtk=1gt1b6jvpi3ah800&from=rss
Chief Information Security Officer (CISO)
The Crisis Prevention Institute is hiring a CISO with experience in global Information Security Management and policy standards creation in Milwaukee, WI.
Apply: https://www.indeed.com/viewjob?t=Chief+Information+Security+Officer&c=Crisis+Prevention+Institute&l=Milwaukee,+WI&jk=be1720897713be42&rtk=1gt1b6jvpi3ah800&from=rss
Chief Information Security Officer - Canonical
Canonical is seeking a global cybersecurity leader with a passion for Linux and open source to help secure its corporate operations in Madison, WI.
Apply: https://www.indeed.com/viewjob?t=Chief+Information+Security+Officer&c=Canonical&l=Madison,+WI&jk=a1a7d4120e050800&rtk=1gt1b6jvpi3ah800&from=rss
Final Words
Thank you for reading Secret CISO #12!
If you enjoyed reading this, please consider sharing and recommending it to your colleagues. We hope you enjoyed our new format with 5 picks instead of 3 as it was before and a new CVE section we added recently.
As always, we are glad to share with you our digital token of appreciation, today it is a cyber parrot: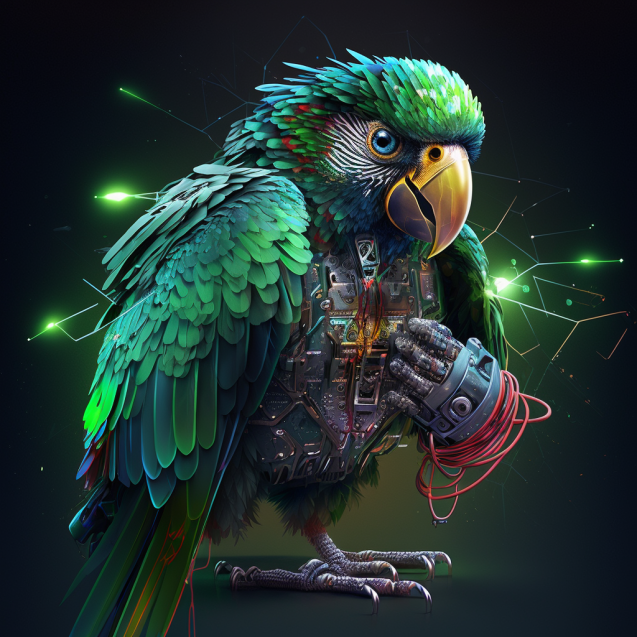 Thank you again for your time and interest in our weekly newsletter!
Always with you in all the cyber challenges, Secret CISO Team.